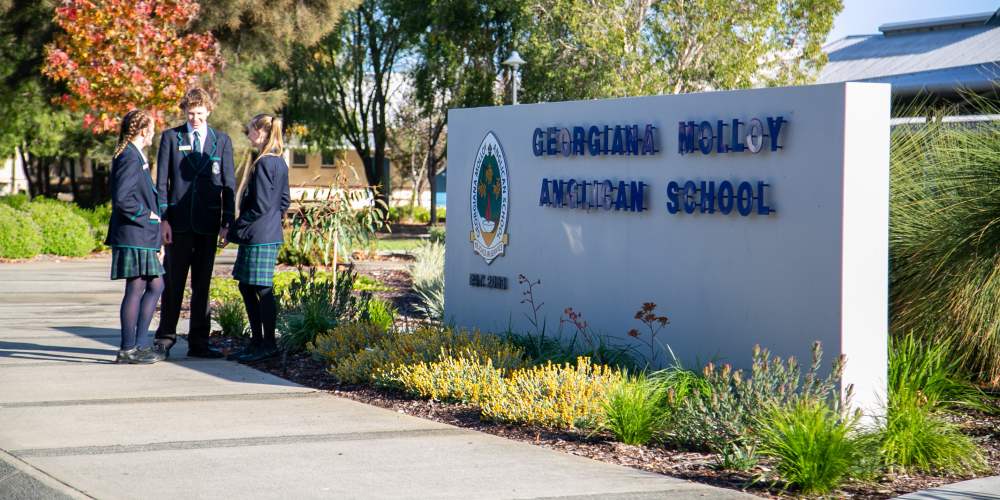 Contact
Our Administration Office is open from 8.00am to 4.30pm Monday to Friday and 8.00am to 4.00pm during the school holidays.
Prospective families wishing to tour the campus or discuss enrolments are invited to contact our Registrar Victoria Kearns via email or telephone.
To report an absent student, please email Student Services prior to 9am. A medical certificate is required for absences exceeding three days due to sickness or injury.
Students arriving late should sign in at Student Services prior to going to class. Parents and caregivers are required to sign students out at Student Services for appointments.
Messages for students need to be communicated to us by 2.30pm to ensure delivery prior to the end of the school day.
Our teaching staff are always happy to meet with parents and caregivers of students. Please note that teachers are generally not available to take calls during the school day due to teaching commitments. To contact teachers, please email or direct message them through SEQTA.
Administration
Phone: (08) 9752 5252
Email: enquiries@gmas.wa.edu.au
Address:
2 Hawker Approach Yalyalup, WA, 6280
Postal Address:
PO Box 920, Busselton, WA, 6280
Opening Hours
Term Time
8.00am - 4.30pm, Monday to Friday
School Holidays
8.00am - 4.00pm, Monday to Friday
Public Holidays
Closed
Christmas Hours
Closed from 22/12/2021 - 4/1/2022
Uniform Shop
Email: uniformshop@gmas.wa.edu.au
Opening Hours
Term Time
8.15am - 11.30am, 12.30pm - 4.15pm, Tuesdays and Thursdays
School Holidays
Closed unless advised otherwise
Public Holidays
Closed

Join our mailing list