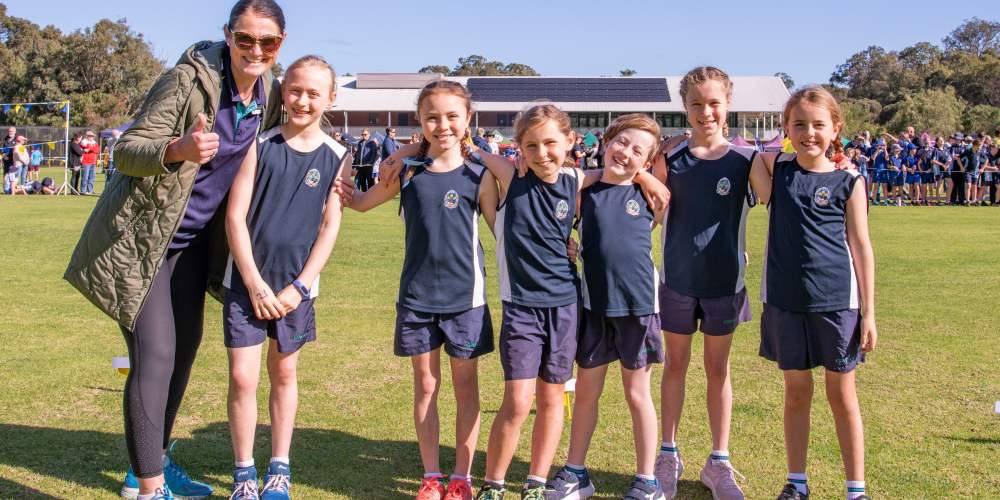 Careers
Working at GMAS
We seek staff who are dedicated, energetic, professional and innovative. Our primary aim is to offer a creative, academic, holistic education of the highest standard. Located in Busselton, the school offers a varied and challenging role with a high degree of professional satisfaction.
As part of a dedicated team of professionals, the successful applicants will work in a highly focused education environment delivering first class outcomes for our students. All staff are expected to support the philosophy of the school and will be actively involved in the co-curricular, pastoral and academic life of the school.
Your challenge will be to use your dynamic communication and interpersonal skills to promote and support the ethos of our school to all members of the school community. A strong rapport with students, colleagues and families is essential.
At GMAS we're guided by our Christian ethos which is expressed in our values and everyday practices. We are seeking people who can commit to and uphold our values through demonstrating personal responsibility, respect for self and others whilst embracing diversity.
In addition to current vacancies, the Principal welcomes interest from prospective staff and encourages those interested in working at GMAS to submit an application.
---
Interested in working with us?

Our current vacancies are listed below. To apply, open the vacancy and click 'Apply Now'.
Applications must include a Curriculum Vitae or Resume and the names of three Referees, at a minimum, the applicant's current employer and most recent previous employer e.g. the Principal.
Only applicants demonstrating compliance with the selection criteria will be considered.
We are committed to the safety and wellbeing of children. Successful applicants must satisfy child protection screening and adhere to the school's Child Protection Policies and Staff Code of Conduct.

---
Employee Benefits
A strong sense of community and a positive approach to work and learning makes GMAS a wonderful atmosphere to be a part of. We promote an environment in which students, staff and the wider community feel valued and appreciated. We want our staff enjoy a high degree of professional and personal satisfaction, and upon accepting a position here, also enjoy excellent employee benefits.
---
RELIEF TEACHING
We welcome applications at any time from relief teachers for casual teaching. Staff professional development and other circumstances allow for competent relief teachers to be employed from time to time. Please complete a Relief Teaching Application Form, include your CV and email to recruitment@gmas.wa.edu.au.
---
Further Information
For more information about working at GMAS or any of our vacancies, please contact recruitment@gmas.wa.edu.au or phone (08) 9752 5252.


---
No positions are currently available.