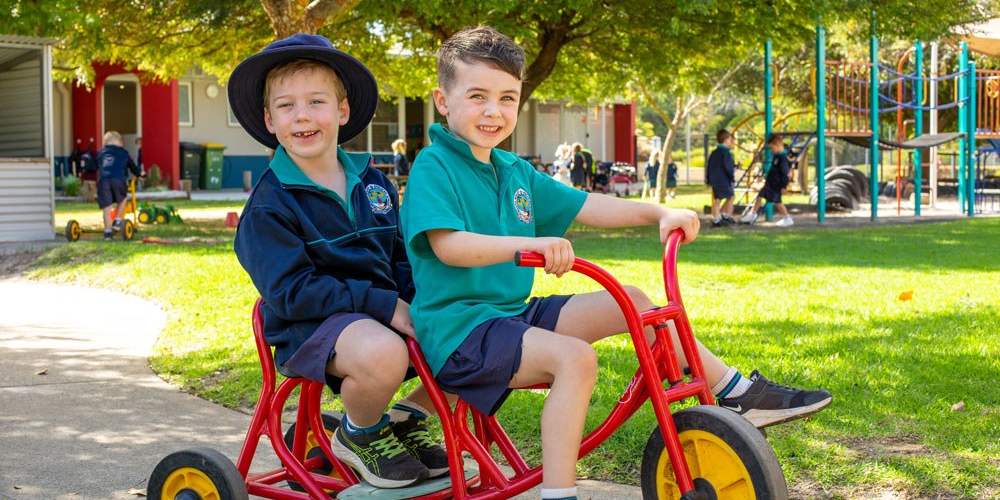 Wellbeing
We believe in supporting the development of the whole person. We provide a safe and caring learning community where every student is presented with opportunities to develop a strong sense of wellbeing and identity.
We aspire to be inclusive, open and responsive to the diverse needs and abilities of all students. By taking the time to learn each student's personality, interests and culture, we can create a responsive environment where diversity is celebrated and a love of learning unfolds.
Our pastoral care program is woven throughout our daily operations and curriculum, ensuring each student's academic, emotional, social, physical and spiritual needs are being supported.
Throughout their schooling, students experience a range of formalised programs designed to build the skills required to become confident, resilient and capable individuals.

Some of the ways we nurture the wellbeing of our students include:
Offering a diverse curriculum that caters for a wide range of interests
Supporting a growth mindset through positive education and resilience building
Identifying students with specific needs and providing learning support or extension programs
Access to over 50 different co-curricular sporting, academic and recreational pursuits to encourage healthy balance
Identifying and growing character strengths such as bravery, curiosity, gratitude and kindness
Mindfulness, fitness and time spent outdoors
Instilling an early sense of safe and responsible online behaviours and digital etiquette
Offering a range of leadership opportunities
Recognising and rewarding students who have achieved personal excellence
Encouraging social, environmental and ethical responsibility
School Psychologist, School Counsellor, Chaplain and Learning Support teams
---
Learning Support
We know that children learn in different ways and at different paces. We want to see all of our students flourish and we appreciate that some students may have specific learning needs. At GMAS, we provide a flexible and inclusive environment for students' individual learning requirements, including our talented and gifted students and those requiring additional support.