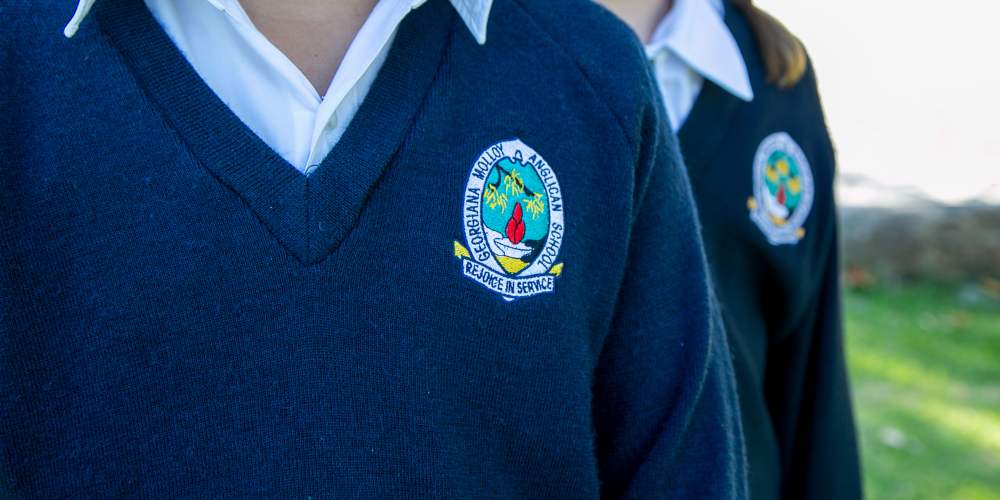 Uniforms
Our school has a very high expectation of student dress standards. Each and every time a member of the GMAS community wears their formal, sport or badged uniform they represent the whole GMAS community and as such need to wear it with pride, respect and ownership.
---
Uniform Standards
It is a condition of entry that our uniform be worn completely and correctly by student at all times. We expect families will actively support the school by ensuring that children are well presented prior to leaving their homes.
Term Opening Hours

The One World Uniform Shop is located on campus in between the Year 1 and 2 classroom blocks and is open Tuesdays and Thursdays, 8.15am-11.30am and 12.30-4.15pm during term time.
Priority will be given to those with pre-booked appointments and students with buses to catch after school.

Items are also able to be ordered through the online shop. Orders will be placed in Student Services for collection.

SUMMER HOLIDAY Opening Hours
General Sales Days (No fittings available):

Monday 29 January: 9am-12pm, 1pm-4pm
Tuesday 30 January: 9am-12pm, 1pm-4pm
PLEASE CONTACT THE UNIFORM SHOP TO MAKE A FITTING.
Contact

Email uniformshop@gmas.wa.edu.au or phone 9752 5204