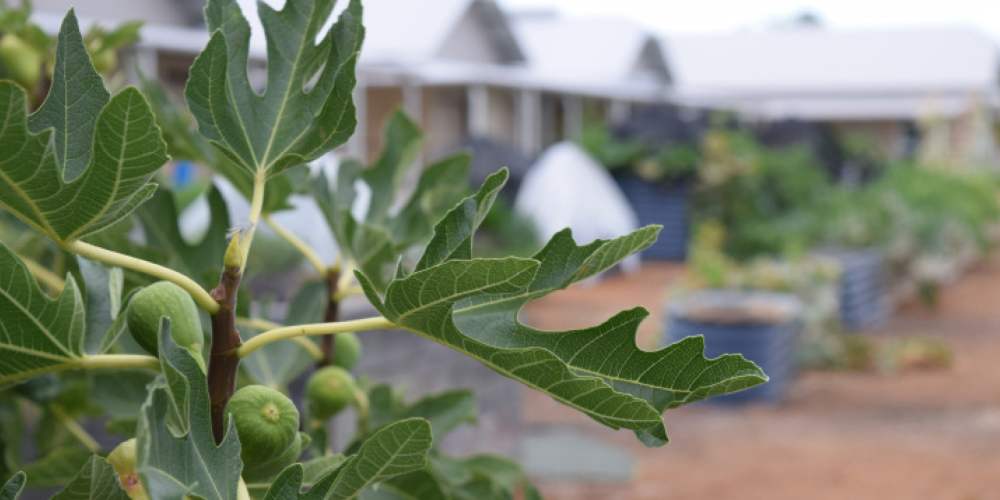 Sustainability
Working on the premise that knowledge translates into conscious action, sustainability issues are widely explored as part of the Pre-K to Year 12 curriculum.

Students as young as three are introduced to the concepts of climate change, waste management and gardening through a combination of educational activities and real-life practices, including composting food scraps, recycling and minimising lunch box waste.
We also create time and space for our students to explore and connect with the land through nature play, investigations or outdoor classrooms.
Sustainable practices are reflected in the school grounds and buildings, including the installation of solar panels in several areas of the school, an organic vegetable garden and an aquaponics facility.
Here are some of the others ways we are working to reduce our footprint:
Produce from our kitchen garden is sent to the School Café and turned into delicious, healthy meals
Over 90% of our Cafe packaging is biodegradable and over 85% of our menu options are sustainable or available as a waste free lunch order
Where possible, we look for ways to recycle and upcycle
We are a certified Waterwise School with Bussselton Water
We have installed pod style seating with compartments for food waste to feed our worms
An Early Childhood gardening club runs after school
We have created a boomerang cup and washing up station for use at our school events
Our upper Primary students participate in the Stephanie Alexander Kitchen Garden Program, where they learn to grow produce and cook delicious, healthy meals
Students and staff also have the opportunity to join the sustainability committee, who have been tasked with educating the school community to protect and value the environment.
The committee has already delivered several successful initiatives in previous years, including the annual Treasure Not Trash initiative, tree planting, sustainability talks and workshops for making boomerang bags and beeswax wraps.
These small actions may seem like a grassroots effort to address an overwhelming global issue, but we firmly believe that by encouraging students to make conscious choices to care for their world now, they will develop lifelong habits and convictions that will contribute to a sustainable future for generations to follow.