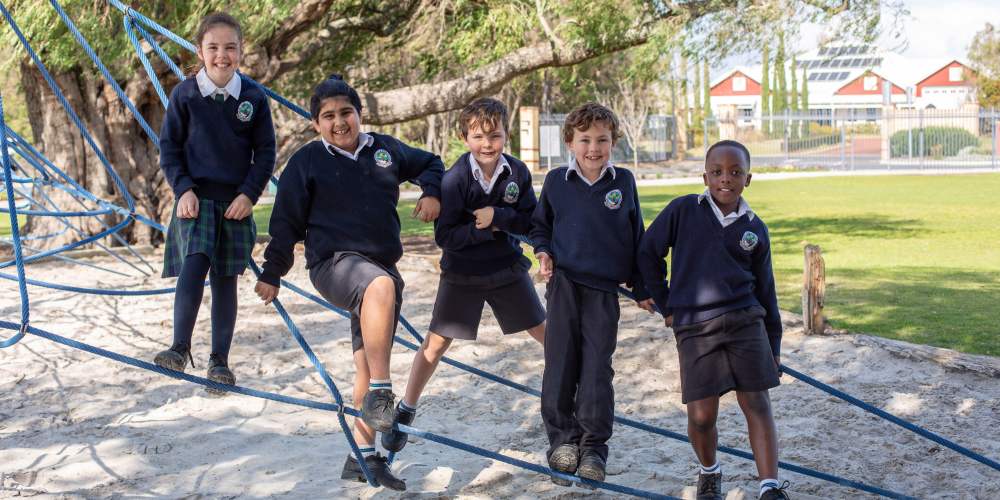 Communication
We value open communication between our students, staff and families and use a variety of channels to ensure that you are kept informed. You are always welcome to contact your child's teachers and/or the School to discuss any concerns or queries you may have. As our teaching staff are often busy teaching during the day, the best way to contact them is via direct message on SEQTA or email.

We use the following channels to communicate with students and families:
Emails, text messages and direct messages through SEQTA
Parent information evenings
Parent/teacher interviews and school reports
Face to face meetings
Daily notices read out in class each day
Student diaries (Primary School)
Fortnightly school newsletter 'What's On'
Social media
Digital screens around the campus
The Fairlawn magazine (quarterly)
The Settler yearbook (annually)
---
About SEQTA

We primarily communicate via SEQTA, a collaborative teaching and learning platform that connects teachers, students and parents/caregivers.
All students can access SEQTA Learn using their username and password. Here, they will be able to access important school information, including timetables, lessons, resources, homework, assessments and more. This allows students to complete their schoolwork and manage their learning regardless of whether they're at home or in the classroom.

All parents are provided with access to SEQTA Engage, a dedicated portal which allows parents and caregivers to be involved in all aspects of their child's education. Parents can access their child's class timetables, attendance records, school reports and assessments from any device, anytime, anywhere. Of huge benefit to parents is the continuous reporting functionality, which enables parents to receive feedback and view results in real time throughout the academic year.
If you have misplaced your password, please click the 'forgot your password' button on the SEQTA Engage log in page to request a password reset.


---
Parent Teacher Online

We utilise an online booking platform for Parent Teacher Interviews called Parent Teacher Online (PTO).
The PTO portal is only available in the lead up to interviews. For the remainder of the year, it is unavailable. We will send an email notification advising parents and caregivers of dates that the portal will be open for booking interviews.
Upon commencing at GMAS, families will be provided with a user name and password for PTO. In the event of misplaced passwords, please contact us by email.