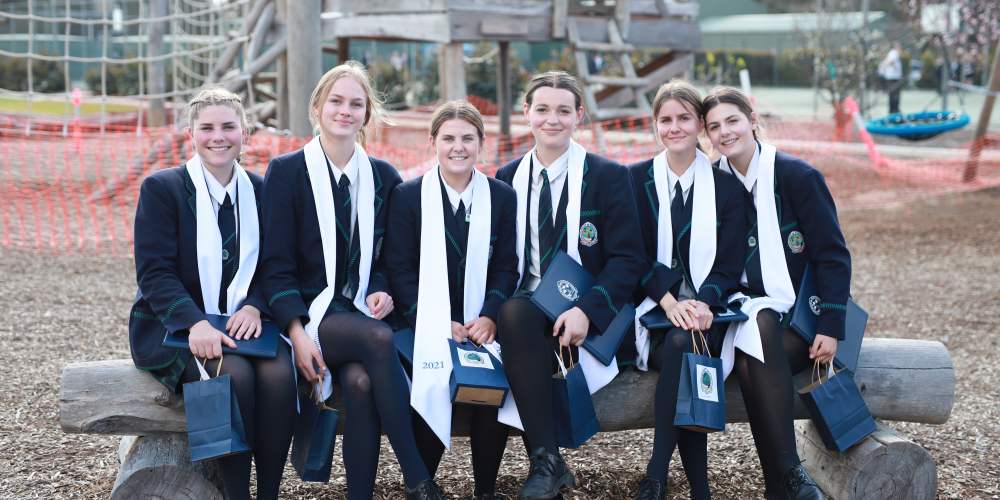 Senior
School
Leaders of the Future
Senior School at GMAS encompasses Years 10-12 and is a unique pre-tertiary experience which expands on the knowledge and skills gained in Middle School.
As a school that values the unique potential of each student under our care, we offer a supportive learning environment and a diverse curriculum that inspires each individual to follow their passions and achieve their full potential.

---
Course Offering
The Year 10-12 Curriculum offers students a wide range of courses to match their interests and skills while preparing them for further study, traineeships or the workforce. To view our 2023 course offering, please download a copy of the Senior School Pathways handbook here.


---
Vocational Education & Training

Senior School students also have the opportunity to undertake Vocational Education and Training (VET) studies, enabling them to earn credits towards nationally recognised qualifications whilst completing their West Australian Certificate of Education. Visit our VET Pathways page for more information.

---
Learning Environment
Senior School at GMAS offers an engaging and supportive environment where students further develop their sense of identity, their strengths and their interests in certain learning areas.The culture of Senior School affords students greater responsibility, autonomy and independence in preparation for life beyond school. They have the freedom to be themselves, to follow their passions and strive for personal excellence each and every day.These final years of schooling are the most challenging. Each student benefits from a strong pastoral care model which is characterised by supportive and productive relationships with teachers, peers and family. It is this network of support that ensures students leave GMAS as confident, skilled, thoughtful and creative learners who are well equipped for a successful and fulfilling life after they graduate.
---


---
Opportunities

Access to 34 academic subjects and 68 VET certificate courses in 2021;
The flexibility to study diverse pathways that include ATAR, General and VET studies, or a combination of all of these;
Access to learning support or extension as required;
Free after school tuition for students requiring additional assistance;
Participation in a range of seminars, workshops and conferences in leadership, mental health, resilience, road safety and study skills (examples include Tomorrow Architects, zero2hero, and Elevate Education Study Skills);
Assistance with applying for scholarships, awards and programs
Learning about life after school including employment, personal finances, taxation, renting and more;
Assistance obtaining Learner's Permit;
Opportunity to participate in over 50 different co-curricular activities;

Annual school camp program and Year 12 retreat;
Participation in a wide range of events and activities including carnivals, breakfasts, free dress days, the Year 11 Spring Fling and the Year 12 Ball;
Opportunity to participate in school trips and tours.
---