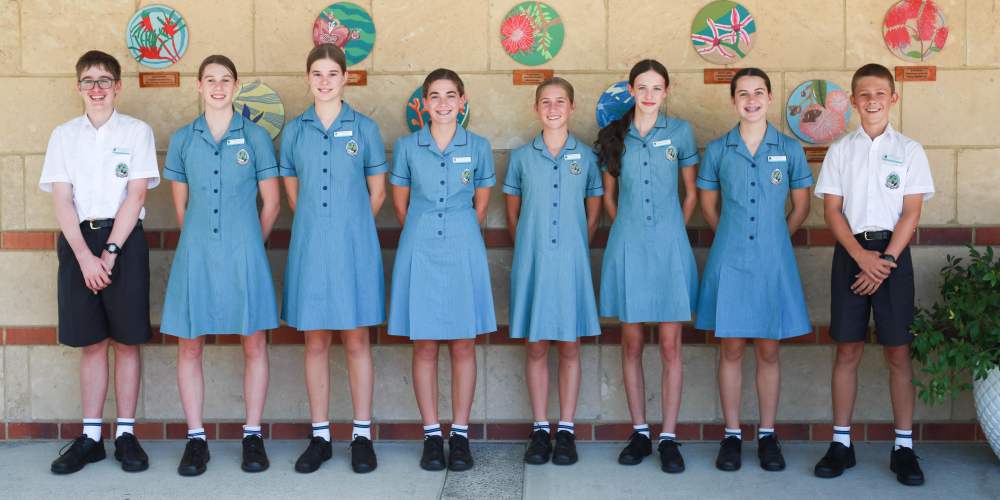 Middle
School
Journey into Middle School
Middle School is a pivotal time that bridges a young person's journey between childhood and adulthood.
Student are guided to become responsible, caring and kind, lifelong learners. We are committed to providing students with strong foundations of knowledge, skills and strategies required for Secondary School and beyond.
Our campus provides a stimulating, safe and supportive environment that enriches the learning experiences and recognises the unique developmental needs, interests and abilities of our students.
It is a layered approach with the student in the centre, surrounded by the support of family, friends, staff and the whole school community working together, allowing each individual to maximise their potential, thrive and be ready to face the next stage of their life journey.
To learn more about Middle School, please download a copy of the Middle School handbook.

Transitioning to Year 7
The transition from Primary School to Secondary School marks a major milestone in the life of an adolescent. At this age, students are undergoing a period of intense change and adjustment. Not only are they developing physically, emotionally and socially, but their higher order thinking and ability to make sense of the world is maturing.
In Middle School, students will study a more expansive range of subjects, they will have different teachers for different classes and higher expectations around school work. They will take more responsibility for themselves and their equipment. They will start using lockers and carrying different books to different classes.
Our experience is that students who are well informed and know what to expect are much more likely to have a positive transition into Middle School.
To ease the transition, we offer a tried and tested program which includes a Taste of Year 7 Day towards the end of Term 3. Students who are in Year 6, due to commence Year 7 at GMAS the following year spend a day on campus learning all about Middle School, meeting teachers and students and touring the Secondary School.
By the time Year 7 starts, the large majority of students are very comfortable in their surrounds and adjust quickly to their new environment.
Opportunities
Access to a wide range of elective courses that encompass The Arts, Technology, Health & Physical Education and Languages.
Access to learning support or extension as required;

Free after school group tuition for most academic subjects;
Participation in a range of seminars, workshops and conferences in leadership, mental health, resilience, safe online behaviours and more;
Leadership opportunities in Year 9;
Opportunity to participate in over 50 different co-curricular activities;

Annual school camp program;
Participation in a wide range of events and activities including carnivals, activity afternoons, free dress days and more;
Opportunity to participate in school trips and tours.